Next Generation Firewall Feature Summary
GajShield Next Generation Firewall's layered network security platforms are designed to provide in depth protection against various attacks by tightly integrating key security functions and to securely connect remote offices and partners. GajShield Network Security Appliances combines ICSA Certified Firewall appliances, Data Leak Prevention, Cloud Security, IPS, VPN, URL Filtering, Virus screening and Bandwidth Management in a single appliance to provide in depth protection at the network edge. A unified management platform makes it a breeze to deploy, administer, and manage GajShield Network Security Appliances.
GajShield recognized in Gartner's 2018 Asia/Pacific Context: 'Magic Quadrant for Enterprise Network Firewalls'
Firewall
ICSA Labs Certified Firewalls
IPv4 & IPv6 support
IPv6 NAT64/DNS64 support
User based rules
Dynamic Stateful Inspection
DoS, DDos, Syn attack prevention
Traffic normalization
Protocol decodes
Flexible Addressing Mode
Multiple Network Zone
Built-in Firewall Logging
Group Policies
Virtual Firewall
DHCPv4/DHCPv6 Server
RIP v1, RIP v2 and OSPF, OSPFv2, OSPFv3, BGP, BGP v6 Support
NTP, SNMP
Context Sensitive Data Leak Prevention
SSL VPN/Cloud Security (Remote Filtering)
Object Oriented Policy Security Management
User/Group based Policy management
Application Security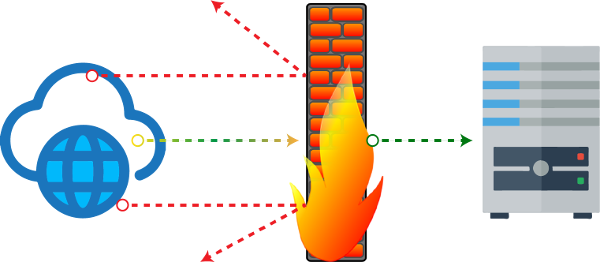 Stateful Inspection technology monitors every incoming and outgoing packet, providing utmost network protection. Policies can be set for entire group- not required for each user, service, port- allowing both efficiency and flexibility. Flexible addressing mode such as NAT, PAT, one-to-one nat, many-to-one nat allows GajShield to be seamlessly integrated into most network environments. Supports advanced routing and networking features like RIP, OSPF, VLAN etc. providing granular configuration option. 
---
Context Sensitive Data Leak Prevention Firewall
Security devices are not meant to only secure network infrastructure, but more importantly have to secure confidential data. This data could be leaked intentionally or unintentionally by employees who have greater access to your network. Many recent leaks by unhappy employees have not only caused embarrassment to an organisation but have led to loss of reputation and financial damages. GajShield's context sensitive Data Leak Prevention system understand web application by creating context which helps an enterprise to setup policies based on the web application instead of IPs, Usernames which have no relevance to the above application.

For Example
You can create policies based on the 'From', 'To', 'Subject', 'Email Data', 'Attachments' of web based email applications like Google, Yahoo etc.
Reduces false positives with greater control over data leaks.
Provides better data leak prevention than simple regex matching.
Policy based engine with pre configured templates to implement data leak prevention out of the box.
Indepth reporting provides visibility to outbound data helps enterprises to setup policies to prevent data leaks.
Remote Filtering and Cloud Security
Web 2.0 applications, such as social and business networking, create both opportunities and challenges. They help create communities of interest for marketing, but also create risks when users inadvertently download malicious content, or create liability when employees publish inappropriate or confidential content on blogs and social networks. Road warriors and smartphone users further exacerbate this problem—their access to the Internet often bypasses all security controls.
Road Warriors access the internet through insecure service providers or even unsafe Wifi hotspots. This leads to these devices being vulnerable to attacks which could lead to a compromised device. When this device connects back to the enterprise network, it could compromise other devices, infect other systems or be used for data leaks. GajShield's Remote Filtering and Cloud Security secures road warriors even in the most insecure networks leading to a secure enterprise.
BYOD Policy Management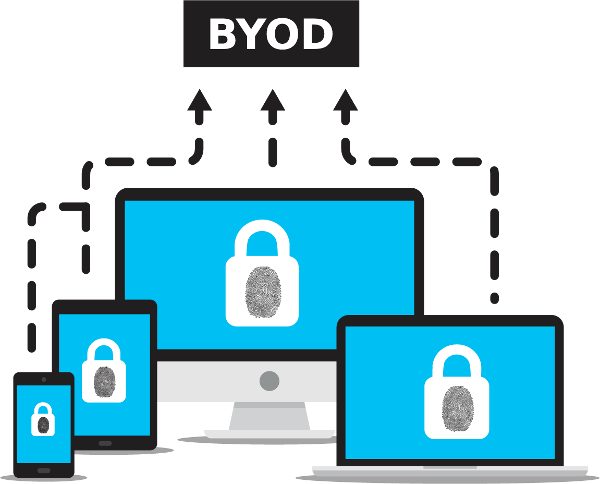 GajShield's BYOD feature allows to identify and create policies for  BYOD devices. This feature enhances the UserSense engine  to inspect, detect and monitor the traffic and control devices used by employees. It can identify whether the traffic has come from a mobile device or desktop device. Based on this information, enterprises can set up different BYOD policies limiting the access to internet or mobile applications.
More than often employees are allowed to bring in devices which are not controlled by the enterprise. Many of these devices have varied OS, with malicious apps getting downloaded. These devices can compromise enterprise network with unaccounted traffic. Using the GajShield Object Oriented Policy Security Management, enterprises can do the following:
Key Features:
Block access to critical servers in DMZ to BYOD devices
Setup Data Leak Prevention policies which monitor and block all upload from these BYOD devices
Block risky applications which can lead to data leak from  BYOD devices
Setup policies to limit access to internet from these devices
Control and limit the bandwidth used by these devices
Limit access to internet based on time. (Education institutes do not want students to have access to internet during class hours)
Redirect the BYOD devices to non-critical internet link so business applications are not affected
URL Filtering
URL Filtering is basically done by maintaining a highly categorized database of most of the websites in the internet and either allowing access to them or dis-allowing access to the internet users of an organization either at all times or during certain times of a day. The policies of which categories of sites is to be allowed/dis-allowed to the users of an organization could be set by the Enterprise through a web-based interface provided by URL filters. So, there is a local hardware appliance or software application running on a server that connects to a central database of the URL filtering vendors which enable to block individual websites.
Key Features:
Group based Block access to specific URL
Group based allow access to specific URL
Category based URL Blocking
Group based Allow attachment downloading
Group based Block attachment uploading
Group based time scheduling
Application Visibility and Control
The GajShield advance Application Visibility and Control solution provides application-level classification, monitoring, and traffic control, to:
Improve security and prevent data leak by controlling rogue applications
Enhance business-critical application performance by limiting bandwidth for non-business traffic
Indepth visibility on network traffic which helps in capacity management and planning
Saves bandwidth and reduces infrastructure costs
The Application filtering solution helps you:
Identify and classify over 2500+ applications
Set different quality of service (QoS) priorities and limit bandwidth based on application category
Indepth reporting of application use based on users,groups and ip addresses
Object oriented policy management to re-user application filtering policies with ease of implementation
Virtual Private Network (VPN)
VPNs are extremely beneficial to organizations that are especially situated across multiple geographical locations. VPNs also allow employees to securely access a corporate intranet while they are located outside the office. This feature could be extremely beneficial to Road-warriors who are always moving. Additionally, VPNs are used to securely connect geographically separated offices of an organization, to create one cohesive network.
Key Features:
Industry standard: IPSec, L2TP & PPTP VPN
VPN High Availability for IPSec
Strong authentication : RSA SecureID, VASCO tokens, Radius, LDAP & Active Directory
Encryption : DES, 3DES, AES encryption & Hash 
Algorithms : MD5, SHA1, SHA2
Authentication : Pre-shared key, Digital Certificates
IPSec NAT Traversal, Dead Peer Detection and PFS support
IPSec VPN tunnel up/down logs
Active VPN user logs
Traffic Shaping - Bandwidth Management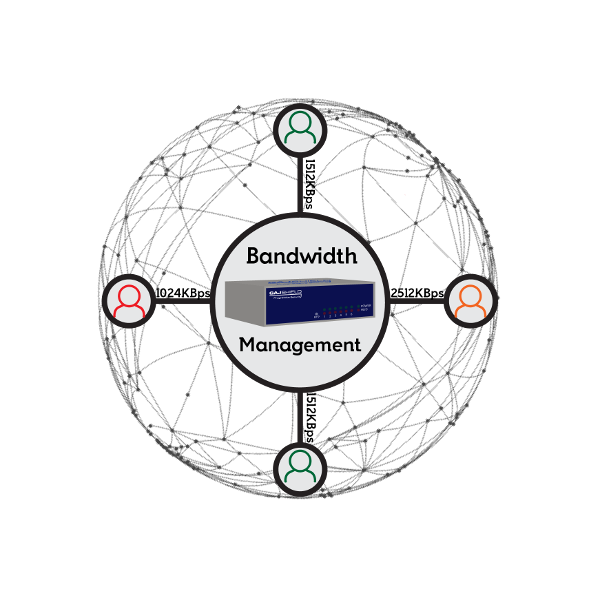 Policy based Routing, Bandwidth Management & Queuing
SLA monitoring for static routes
Hierarchy based Bandwidth Management
Committed on the fly bandwidth borrow
Time Quota and Bandwidth Quota
Bandwidth policy for browsing
Bandwidth utilization chart based on Bandwidth Queues
High Availability
The need for efficient and dependable infrastructures has become very important in order to serve critical systems and the demand for such infrastructures is continuously increasing. It has become important that the system is able to handle increasing load and at the same time, is able to decrease downtime and eliminate single points of failure. As a result of this, High availability as a quality of infrastructure design has gained extreme importance.
Active / Passive and Active / Active with State synchronization
Stateful Failover
Non-stop forwarding during HA with graceful restart
Email Alerts on HA Status
Auto synchronization of entire configuration made on Master firewall to Backup firewall
Email notification when firewall state change from Master to Backup and vice versa
System Management
Key Features:
Two Factor Authentication support for WebUI, CLI or Console with OTP
Manage through a browser, ssh and terminal
Single window policy management
Role based Administration
On Appliance Analytics
User based firewall policies
Policy inheritance (Oops)
Remote Syslog and SNMP support
Administration activity logs for auditing
Familiar Management interfaces allow device and network management from virtually any location. Assign multiple role to administrators for flexible management.
Networking
Key Features:
Static IP Address, PPPoE, DHCP
Policy based Multi-WAN Failover & Load balancing
WRR based Load Balancing
Policy based Routing
Multicast forwarding
Dynamic Routing (RIP v1 & 2, OSPF)
DHCP server support on multiple interfaces
Support for dynamic DNS
Gateway Anti-Spam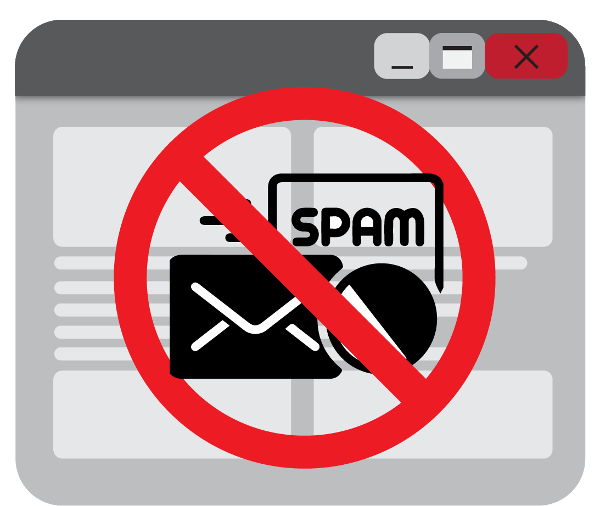 Key Features:
Scans SMTP, POP3 traffic for spam
Detects, tags or quarantines spam mail
Content-agnostic spam protection including Image-spam
Preemptively stops sophisticated threats like phishing, pharming, zombie attacks & supports RBL lists
Enforces black and white lists
Real-Time protection from emerging threats
Language, content and format independent spam prevention
Detects phishing URL in emails
Quarantine Spam Mails
Mail Archiving
Gateway Anti-Malware
Key Features:
Multiple Engine – uses cloud based sandboxing
Powerful and Real-Time protection from Virus outbreaks
Scans HTTP, HTTPS, FTP, POP3, SMTP & SMTPS traffic
Detects and removes viruses, worms and all kinds of malware
Instant identification of virus infected users
ZERO Hour Virus protection
Spyware, Malware, Phishing protection
Automatic real-time Virus update
Complete protection of traffic over all protocols
Last virus update definition
Complete report of viruses caught
Appliance based Security Analytics
Key Features:
Complete reporting on appliance
User, Application specific reporting
Daily Internet activity user/group wise report on e-mail
Real time reports, automated alerts, historical reporting
Security reports include Firewall, IPS & VPN
Real time reporting of bandwidth and users
Policy violation alert on E-mail & Reporting
Virus filtering reporting
Guest user authentication activity logs
Intrusion Prevention Service (IPS)
Key Features:
Database of over 6000 signatures
Prevents exploits, intrusion attempts, malicious code, backdoor activity and network-based blended threats
Anomaly Detection System mitigate evolving and internal threats
High performance security with real-time attack, malicious code and hybrid threat blocking
Automatic updates for new threats
Notification via email
Report of source IP from where the intrusion has been originated
Intrusion Prevention System monitors every incoming and outgoing packet and detects attack patterns based on IPS signatures and Anomaly Detection.
Logging and Reporting
Key Features:
Security log records network attacks
Event log records all configuration changes
Browsing log records all browsing traffic
Virus log shows the viruses
Analysis and Graphing of network traffic
Automatic email notification of attacks
GajShield provides a wide range of tools and diagnostics (including Ping, Trace route) to track and analyze traffic and network activity. Also provides remote Syslog and SNMP support.
Adaptive ISP Failover & Load Balancing
Key Features:
Service based ISP Load Balancing or Failover
Both Failover and Load Balancing can be set up simultaneously
Load balances traffic based on weighted round robin distribution
ISP Failover automatically shifts traffic from a failed link to a working link
Automatic traffic fallback when failed ISP comes up
Zone based failover
Customized NAT on failover
ISP failover and fallback notifications on email
Bandwidth Management
Key Features:
Policy based Bandwidth Management & Queuing
Hierarchy based Bandwidth Management
Committed on the fly bandwidth borrow
Time Quota and Bandwidth Quota
Bandwidth policy for browsing
Bandwidth utilization chart based on Bandwidth Queues
Diagnosis
Key Features:
Debug network using ping, traceroute and ARP
Real time packet capture utility and can forward captured packets to a different host for futher analysis.
URL filter check to identify which policy is used to allow / block an URL for an user or IP
Utility to check the web cetagory of an URL
Firewall live log to check network traffic is allowed or blocked with firewall policy rule number