Despite its growing importance for the sustainability of businesses, cybersecurity in India is still not given as much attention as it deserves. And a major reason for this, according to a recent study, is that Indian executives are too busy with other priorities to focus on cybersecurity. This, along with the fact that there is a serious shortage of trained and certified cybersecurity personnel at the C-suite level means that cybersecurity teams are often shorthanded. As a result, businesses are unable to cope with the rising cyber threats that are sweeping over Indian enterprises, who lost 12.8 crore rupees on average due to data breaches in the past year.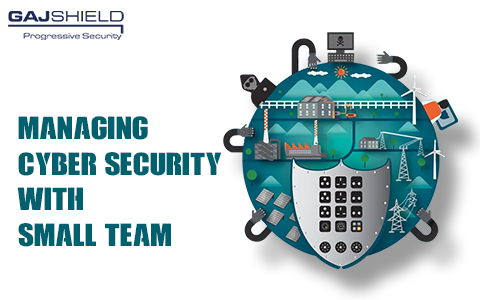 A major reason for these heavy losses is the inability of these enterprises to monitor their vast IT networks with the limited personnel they have. Many suspicious incidents go uninvestigated, which leads to data breaches of extensive scales. Thus, it is important for businesses to ramp up their cybersecurity systems with tools that can enable even a small cybersecurity team to monitor their entire network for vulnerabilities. They need a next-generation firewall solution that offers complete visibility into their enterprise network with a centralized management system that allows enterprises to gain a better control over the network and act as the one stop place to manage network security from a single point. These tools come with inbuilt contextual intelligence that can identify high-risk cybersecurity incidents and notify cybersecurity teams only when such incidents emerge anywhere in the network. Thus, the cybersecurity personnel can avoid wasting any time on false positives and attend to all the serious instances of security compromise, minimizing the likelihood of data breaches.
A Centralized Management system gives real-time threat summary and trends that helps the cyber team to be informed of all trending threats and take necessary steps to prevent such a cyber attack well in time. It allows to deploy policy from a central location and implement those deployed policies on all the firewall devices across the network without the need of a person's presence at those remote locations. This enables enterprises to gain better control on their network and keep the network secured even with a smaller team. This also work with Pseudo Interfaces/Hosts/User Groups and be independent from firewall constraints like IP addresses and usernames.