Next Generation Firewall Feature Summary
GajShield Next Generation Firewall's layered network security platforms are designed to provide in depth protection against various attacks by tightly integrating key security functions and to securely connect remote offices and partners. GajShield Network Security Appliances combines ICSA Certified Firewall appliances, Data Leak Prevention, Cloud Security, IPS, VPN, URL Filtering, Virus screening and Bandwidth Management in a single appliance to provide in depth protection at the network edge. A unified management platform makes it a breeze to deploy, administer, and manage GajShield Network Security Appliances.
GajShield recognized in Gartner's 2018 Asia/Pacific Context: 'Magic Quadrant for Enterprise Network Firewalls'
Firewall
ICSA Labs Certified Firewalls
IPv4 & IPv6 support
IPv6 NAT64/DNS64 support
User based rules
Dynamic Stateful Inspection
DoS, DDos, Syn attack prevention
Traffic normalization
Protocol decodes
Flexible Addressing Mode
Multiple Network Zone
Built-in Firewall Logging
Group Policies
Virtual Firewall
DHCPv4/DHCPv6 Server
RIP v1, RIP v2 and OSPF, OSPFv2, OSPFv3, BGP, BGP v6 Support
NTP, SNMP
Context Sensitive Data Leak Prevention
SSL VPN/Cloud Security (Remote Filtering)
Object Oriented Policy Security Management
User/Group based Policy management
Application Security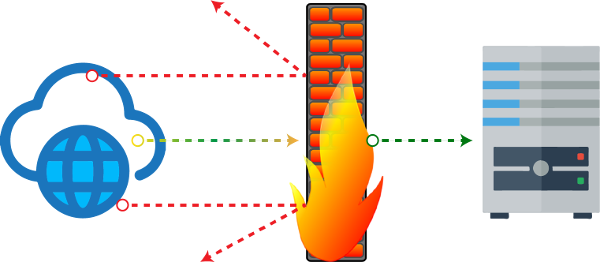 Stateful Inspection technology monitors every incoming and outgoing packet, providing utmost network protection. Policies can be set for entire group- not required for each user, service, port- allowing both efficiency and flexibility. Flexible addressing mode such as NAT, PAT, one-to-one nat, many-to-one nat allows GajShield to be seamlessly integrated into most network environments. Supports advanced routing and networking features like RIP, OSPF, VLAN etc. providing granular configuration option. 
---