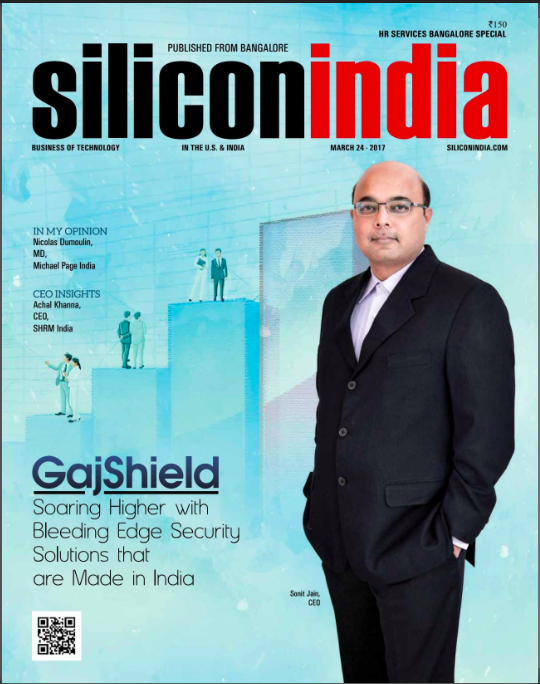 Silicon India cover story on GajShield.
GajShield: Soaring Higher with Bleeding Edge Security Solutions that are Made in India
To reach the finish line amidst the fierce competition, IT organizations must dabble through the minefield crammed up cyber threats spawning abreast with dynamically changing trends, where newest technologies are capturing the hot seat from newer technologies frequently. As cyber criminals are creating more mines at full tilt to steal data, enterprises need blast-proof suits invented apace with technological evolution and more importantly, visibility through context-based solutions to ensure that they are running in the right track. Encompassing both these features is the next generation firewall suite of GajShield proudly made in India, which is comprised of a unique set of solutions such as context-based data leak prevention, cloud security for roaming users, application filtering and BYOD security among others. This Mumbai-based company stays one step ahead of its competitors by constantly innovating stronger shields that are quintessential to tackle the growing threats.